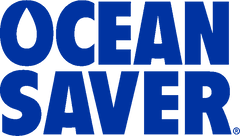 Cleans better than any other eco tabLET.
5 reasons why 1000s of
shoppers are switching to OceanSaver's Eco
Dishwasher tablets

Best ever
Eco cleaning performance
Proven to clean better than any other eco tab. Powerful formula cleans through everything leaving spotless mugs, glasses, cutlery with no residue. 100% satisfaction guaranteed or double money back*
100% Plastic-Free 1000% Phosphate free
A brilliant clean for your dishes and the fishes. Better for the environment than most standard dishwasher tabs, which use plastic packaging and contain harmful chemicals that end up in waterways and are toxic to marine life.
45% cheaper than other Eco Dishwasher tablets
From just 20p per tablet, you can achieve a superior clean at a fraction of the cost of other brands such as Ecover
So good that restaurants, hotels & bars use them every day
Tough enough cleaning for even the most stubborn of stains, without any compromise to the planet
Rated 5* by OceanSaver customers
Homes throughout the UK are recommending OceanSaver's plastic-free dishwasher tabs for their incredible cleaning power, cupboard space saving & sustainability!
*100% satisfaction guaranteed
in 14 days or we'll refund you
and buy you your old dishwasher tablet again.
WHAT OCEAN SAVER USERS ARE SAYING

"You have exceeded my expectations with your new and improved dishwasher tablet. It works a treat, and everything is so nice and clean now even at eco setting."

WHAT OCEAN SAVER USERS ARE SAYING

"So far these have proved to work well. The results have been as good as my usual tabs so I will be purchasing these again. I'm pleased with the results and eco/ocean friendly is a huge plus."

STEPHANIE - VERIFIED REVIEW

WHAT OCEAN SAVER USERS ARE SAYING

"They give a great clean, even better than some supermarket brands I have tried as these do not leave powder or residue after the wash!"

CHARLOTTE - VERIFIED REVIEW

WHAT OCEAN SAVER USERS ARE SAYING

"So pleased to find an eco dishwashing tablet that performs as the adverts promised! Sparkling results. WELL DONE!!!"

CHARLOTTE - VERIFIED REVIEW
NEW & Improved Eco Dishwasher Tablets
🐟 A brilliant clean for your dishes & the fishes
🥇 Proven to clean better than any other eco tab
☕ Spotless mugs, glasses, cutlery with no residue
🌊 Plastic-Free and Phosphate-Free
🔒 100% satisfaction or double your money back*
BUY NOW